Serving the Tri-State Area Since 1986
We are here to ensure that your Special Event runs perfectly, leaving you worry free about the technology, as we provide rental audiovisual equipment, streaming equipment, and knowledgeable technicians to staff your event and manage the technology. 
We are committed to professionalism, efficiency, and customer service as we aim to build long lasting relationships with our clients.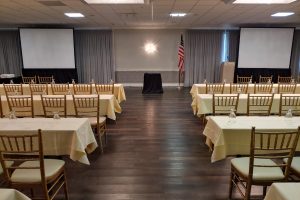 Video Projection and Display
Display video, photo or advertising content to share on a large screen display in real-time using Laser, LED, DLP Projectors or high quality display monitors.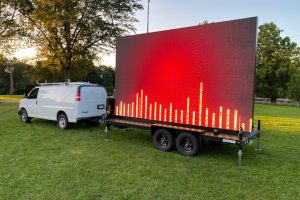 Image Magnification
Increase the size of an image or live focus point while preserving the details and clarity of the image using video projection or large LED Displays.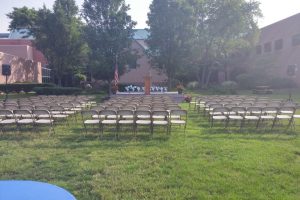 PA Systems
Amplify sound to a large group of people in a public setting like a stadium, conference space or outdoor gathering event.
Live Streaming
Broadcasting video and audio content in real time over the internet to share experiences and events with an audience as they happen.
Our mission is to provide our clients with high-quality audio visual equipment and services that exceed their expectations. 
We are committed to delivering the best value to our customers through flexible rental options, personalized solutions, and competitive pricing that meet their unique needs.
Offering our clients with the highest quality audiovisual event solutions for virtual events, live streaming, webcasting, AV production and editing.
We support and remote monitor any meetings including Zoom and WebEx.
See What Our Clients Are Saying…
It was a pleasure working with you and I appreciate your professionalism, punctuality and willingness to assist where needed. If and when we need assistance in the future, we will reach out and look forward to working again next season.
On behalf of The Foundation for Diabetes Research (FDR), we would like to thank you and your staff for helping to make our Harvest for Hope Fall Fashion Show and Dinner a success.
Your guys were amazing – thank you so very much for coming through! Both meetings were a complete success and my local CEO and global CEO were duly impressed.